Learn the essentials of starting your WoW journey, choosing the right realm, and understanding the costs involved.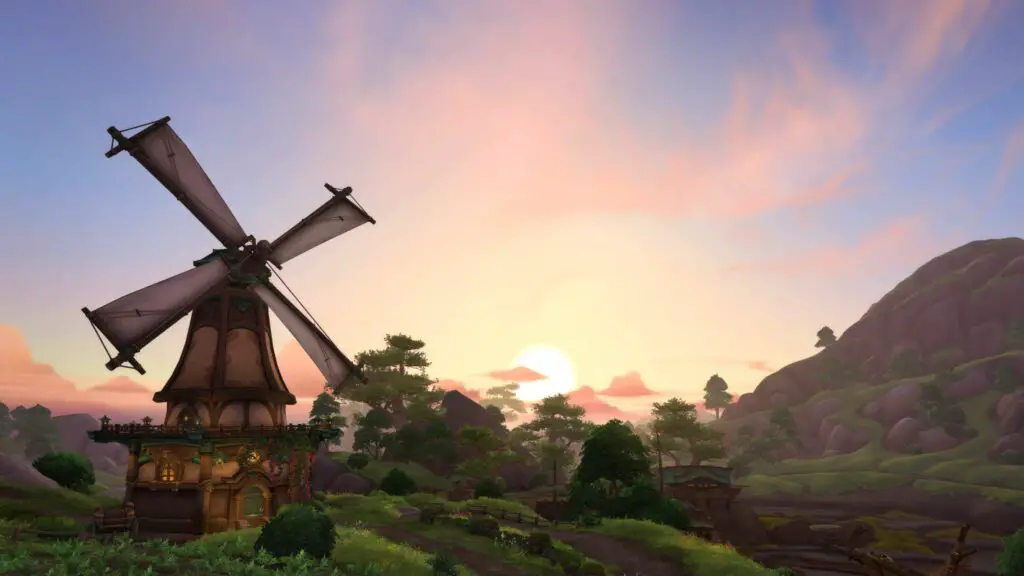 Perhaps you have considered picking up World of Warcraft (WoW) for a while now but don't know where to start or feel overwhelmed. Don't worry; I will walk you through everything you need to know as a new/beginner WoW player in this multi-part guide. In this article, we will look at the cost to begin playing, how you can set up an account, and talk about what realms are (and why they matter).
If you already have an account feel free to skip to Part 2: Creating Your WoW Character.
Let's talk a little about World of Warcraft and its expansions…
How many WoW expansions are there?
There have been 9 expansions for World of Warcraft since it was released in 2004. Each expansion has added new features, content, and storylines for players to explore.
Within the WoW community, players will often give nicknames to each expansion. For instance, you will often hear the original game referred to as "vanilla" WoW. Here is a list of all WoW expansions and their common abbreviations:
World of Warcraft Original (Vanilla)
Burning Crusade (BC)
Wraith of the Lich King (WotLK)
Cataclysm (Cata)
Mists of Pandaria (MoP)
Warlords of Draenor (WoD)
Legion
Battle for Azeroth (BfA)
Shadowlands (SL)
Dragonflight (CURRENT)
With so much content, you may feel overwhelmed if you are a new World of Warcraft player.
Fortunately, you don't need to buy all these expansions, and most of the content in them is completely optional! Additionally, the developers of World of Warcraft have made many changes to the game recently to make it easier for new players to start. Part of this includes a new starting zone called Exile's Reach, which walks you through the basics of the game. In my opinion, this is a great time to start playing WoW.
Set up your account
Before you can play, you need to set up a free Blizzard Account.
You can do this at worldofwarcraft.com, where you will select the "Try Free" or "Account" -> "Login" option at the top. If you select "Try Free," it will create a starter account for you to play characters up to level 20.
If you aren't sure if you will enjoy WoW, I would recommend that you create a starter account and try it out. For more information, check out my article on Setting Up a Free WoW Starter Account.
How much does World of Warcraft cost for a new player in 2023?
Subscription Cost
After setting up an account, you can choose to purchase a subscription only and play all content from "vanilla" through Shadowlands. This will allow you to play a character from levels 1-60.
A monthly World of Warcraft subscription will run you about $14.99 plus tax for one month of game time. If you plan to play for a longer period, you might consider paying for a longer subscription time to pay a lower monthly price. For instance, purchasing a 6-month subscription will cost you $77.94 for a per-month average of $12.99 plus tax.
If you want to dive into the nitty-gritty details or prices for Canada or the U.K., you can check out the full guide I wrote on the pricing of World of Warcraft.
If you want to play Dragonflight, you will need to purchase it.
Buying Dragonflight
The starting price for a digital copy of Dragonflight is $49.99 if purchased directly through a Blizzard account. You can also buy a digital or physical copy of the game through other retailers.
Assuming you purchase Dragonflight for $49.99, plus a one-month subscription, your total initial cost would be about $70 after tax. Once you own the expansion, your reoccurring cost is the typical $14.99+ tax per month.
I have really enjoyed playing Dragonflight so far. The content and story have been great! Feel free to check out the trailer below if you are interested in learning more about Dragonflight.
Selecting a Realm
After creating an account, you will be asked to download the Blizzard launcher. This launcher will allow you to boot up any Blizzard title from one convenient dashboard. If you launch World of Warcraft through this dashboard, it will sign you into WoW upon clicking the "Play" button; otherwise, you will need to sign in directly through the game.
Before you create a character, it is helpful to understand what a realm is and why it matters. A realm, also called a server, is a designated home for your characters. Once a character is created on a realm, you cannot play it on another realm without paying ~$25 to move them.
While the realm you select does not matter for many features in the game, the realm you choose will influence how many other players have characters on that server, what guilds you can join, and the market for resources.
You can see your currently selected realm at the top of the shaded box on the right hand of the screen with a button to "Change Realm."
Once you click the "Change Realm" button, a screen will appear listing the names of every server available in your region. Regions are shown across the bottom of the screen and include:
United States
Oceanic
Latin America
Brazil
Which region you choose will depend on where you live. Choosing a region closest to your home will ensure the least possible lag and the best in-game performance.
Navigating the realm selection window
In total, there are 4 columns under the realm selection window: realm name, type, characters, and population.
The realm name is straightforward and consists of the alias given to that server.
Type determines what gameplay style is prevalent on the server and has two options, normal and RP (roleplay). Normal servers are focused on a wide range of activities like questing, fighting bosses, or other players, while roleplay is for players who want the experience of taking on their character's persona. Most new players will want to choose a normal server.
The third column is characters and will be blank upon starting up the game for the first time. Once you have created one or more characters on a realm, the characters column will display the number of characters who "live" on that realm. You can have up to 60 characters on your WoW account.
The final column is population and has 5 different options:
New players
Low
Medium
High
Full
"New players" in the population column means that the realm is new and is just beginning to get established, and that doesn't mean it is for new players only.
In general, larger realms mean more players, more guild options, and a better chance of finding other players to help you on your journey. However, very large realms also mean more competition across every activity on the server.
As a beginner WoW player, you should consider starting on a medium or high population realm. Realms with a higher population have more active players who will be able to help you while you are learning the ropes.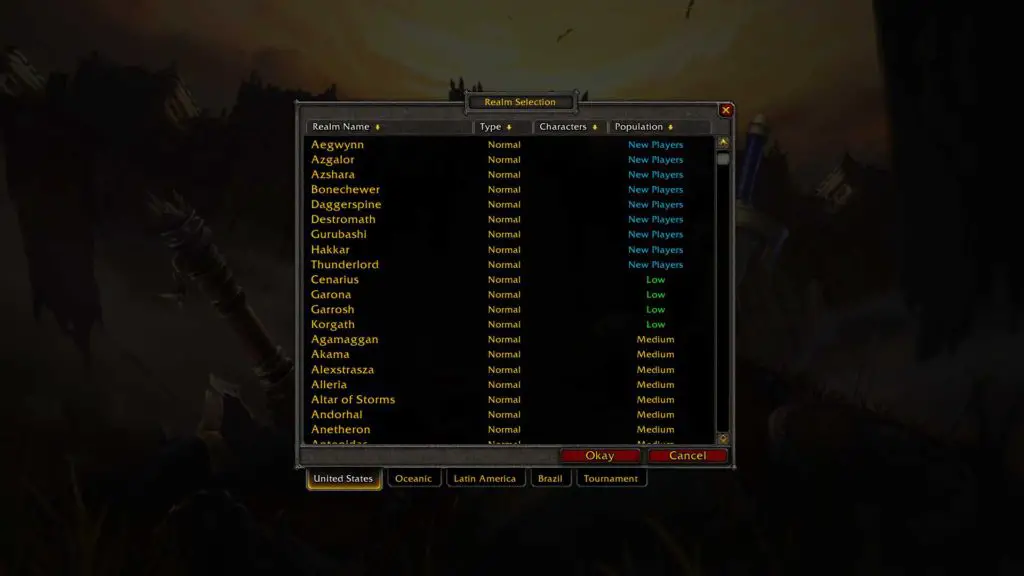 The Next Steps
It can be overwhelming to be a new WoW player after the game has been out for so long. Hopefully, this guide has helped you to set up a create a Blizzard account, get a subscription, and choose a realm for your character. If it did, you are ready to move onto the next level!
In part 2 (Creating Your Character), we will work on creating your first character in World of Warcraft.
If you have already created your character, feel free to jump ahead to whatever guide looks the most helpful below:
You are here
Thanks for reading!