A quick guide to using the spatial opener item in World of Warcraft: Shadowlands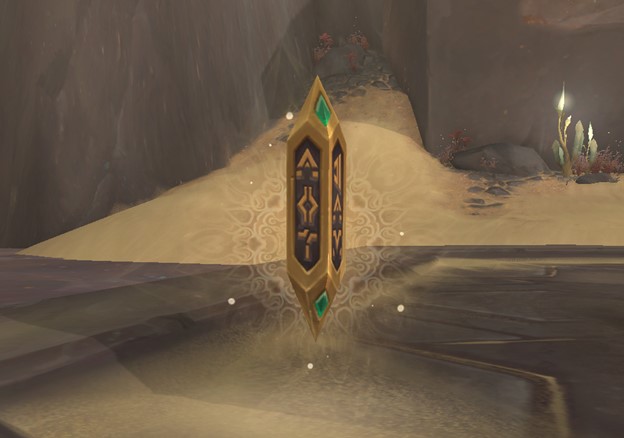 Have you ever looted an item in World of Warcraft and had no clue what it was for? The other day in Zereth Mortis, that happened to me when a spatial opener dropped. The tooltip was also extremely unhelpful since all it said was, "A strangely perfect shimmering geometric form. This looks important." After some research, I figured out what to do with my spatial openers and figured I'll share what I learned with you.
What do you do with spatial openers?!?
The spatial opener is an item that can be used as a key to unlock piles of treasure that contain 246 item level gear in Zereth Mortis. These treasure piles are found in the Dormant Alcove, a hidden chamber in the Resonant Peaks of Zereth Mortis.
In the rest of this guide, I'll walk you through how to collect spatial openers and the steps you need to follow to unlock the Dormant Alcove.
How to get spatial opener(s)
There are two ways to obtain a spatial opener in World of Warcraft. The first way is to collect it from one of the seven specific treasures in Zereth Mortis, including:
| | |
| --- | --- |
| Domination Cache | /way 60.0 18.0 |
| Fallen Vault | /way 51.6 9.9 |
| Filched Artifact | /way 49.8 87.2 |
| Stolen Scroll | /way 34.0 67.6 |
| Submerged Chest | /way 58.6 72.9 |
| Symphonic Vault | /way 52.7 63.0 |
| Undulating Foliage | /way 49.6 77.8 |
The other way to land yourself some spatial openers is by purchasing them for 200 cyphers of the first ones from Olea Manu. Unlocking Olea Manu requires you to research Altonian Understanding (160 cyphers, 5.75-day wait) and complete the Jiro to Hero questline.
After researching Altonian Understanding, you should see a quest appear on your map called Broken Circle (just north of Exile's Hollow @ /way 40.0 42.0). Pick that up and see it through to the end to complete Jiro to Hero.
Once that questline is done, you can find Olea Manu at 37.0, 44.6 (across from the Exile's Hollow cave entrance).
As an important note, you don't need to buy any spatial openers if you already have seven of them. To collect all the treasures, you'll only need seven!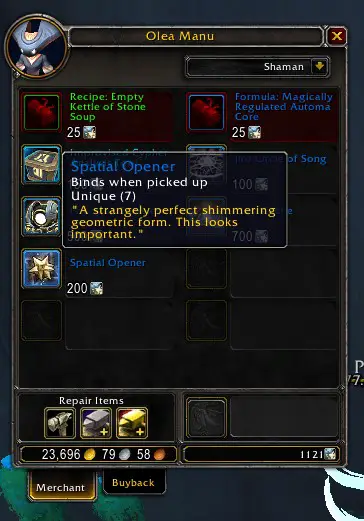 Unlocking the Dormant Alcove
Once you have all your stack of spatial openers, it is time to make your way to the hidden cave where you can use them. Inside the cave, called the Dormant Alcove, are seven piles of sand that can be excavated with a spatial opener (which is consumed upon "unlocking").
To unlock the alcove, you need to complete the sixth chapter in the Zereth Mortis storyline — A Means to an End. You also need to have Aealic Understanding unlocked in your cypher research console (45 cyphers of the first ones).
Once you meet both requirements, you will want to go to the Resonant Peaks in Zereth Mortis. More specifically, you will want to go to coordinates 51.03, 32.49 and look for a geometric shape like this.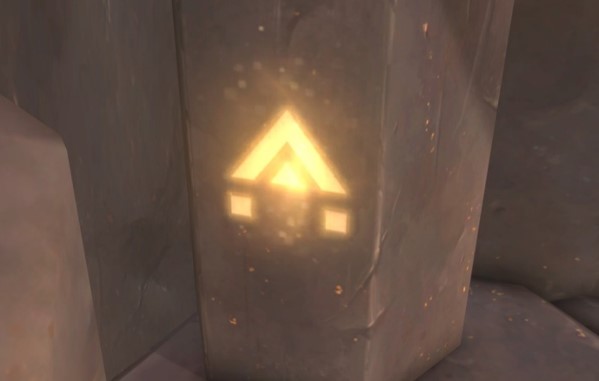 It is located on the cliffside and will need to be reached by flying or jumping down from a higher point. After clicking on the symbol, you'll gain access to the flight path style teleportation system that will take you to the Dormant Alcove.
But you need to do a little more work to get there…
Getting to the Dormant Alcove
After unlocking the path to the Dormant Alcove, you'll need to farm up 60 cosmic energy from mobs in the Resonant Peaks. Cosmic energy is a currency only used for the travel system in Resonant Peaks. Defeating mobs near white pools of energy will drop orbs of cosmic energy, which you need to run over to collect.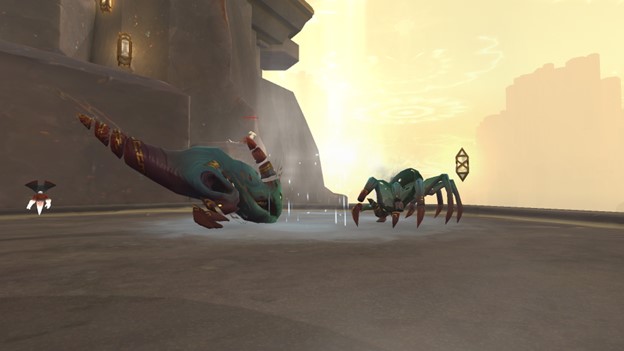 Once you've farmed up the 60 required cosmic energy and have your spatial openers on hand, it is time to enter the Dormant Alcove. You'll want to first make your way to the Gravid Repose cave entrance at 50.70, 31.75. Alternatively, you can also use any locus shift obelisk in the Resonant Peaks to teleport to Gravid Repose for free.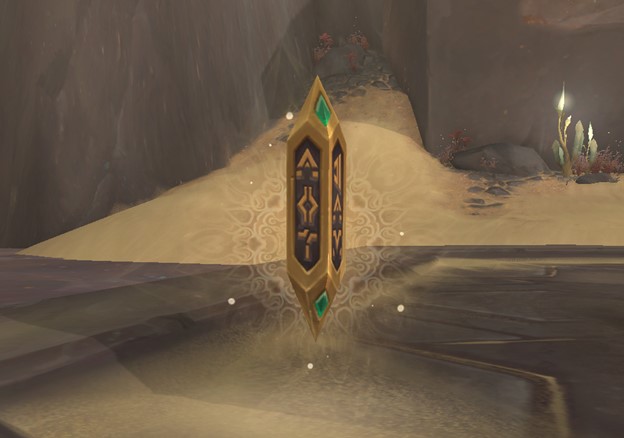 After successfully entering the Gravid Repose, you'll want to use the locus shift in the middle of the room to teleport to the Interior Locus. This will use 30 cosmic energy.
Once inside the Interior Locus, you'll see 2 more obelisks — one in the middle of the room and one near the edge of the room. The pillar in the middle is used to teleport to the main hubs in Resonant Peak, but since you want to get to a secret location, you need to use the obelisk near the edge of the room. It is called the Arcae Locus and will have a path to the Dormant Alcove!
All you need to do is use your remaining 30 cosmic energy to teleport inside the Dormant Alcove.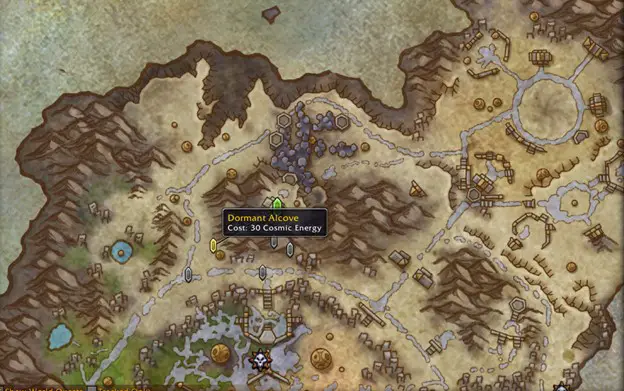 Using your spatial opener(s)
Inside the Dormant Alcove is a total of seven sand piles that can be excavated at the cost of one spatial opener each. If you have a whole stack of seven openers, feel free to go to town and unlock every sand pile. This will reward you with the Sand, Sand Everywhere! achievement.
If you don't have all seven spatial openers and just want the best loot for your character, you may want to be more strategic. Luckily, you can determine what gear is in each sand pile based on its name.
Here is a list to help you choose the piles which give the gear you need most:
Humming Sand Pile – 246 Crit/Vers Ring
Lumpy Sand pile – 246 Crit/Haste Ring
Glinting Sand pile – 246 Crit/Mastery Ring
Misshapen Sand pile – 242 primary stat Trinket & Equip effect
Sparkling Sand pile – 246 primary stat Trinket & Equip effect
Shifting Sand pile – 246 Haste/Vers Ring
Tickling Sand pile – 246 Crit/Mastery Neck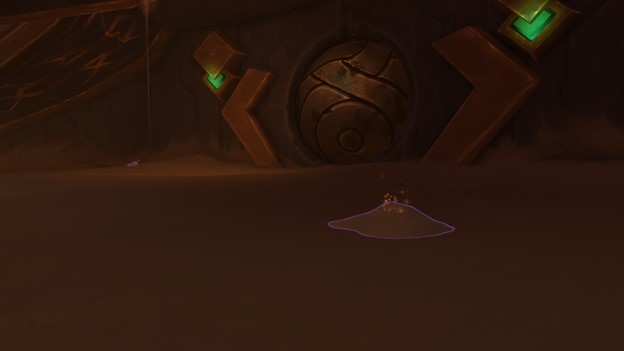 Final Thoughts
If you are like me, you looted a spatial opener and had no idea what to do with it. Unfortunately, I sat on my stack of openers until I had geared my main to the point that the gear was useless by the time I looted the sand piles. However, I am excited to take my alts to Zereth Mortis and get geared up quick!