Everything you need to know about upgrading conduits in Patch 9.1 of World of Warcraft: Shadowlands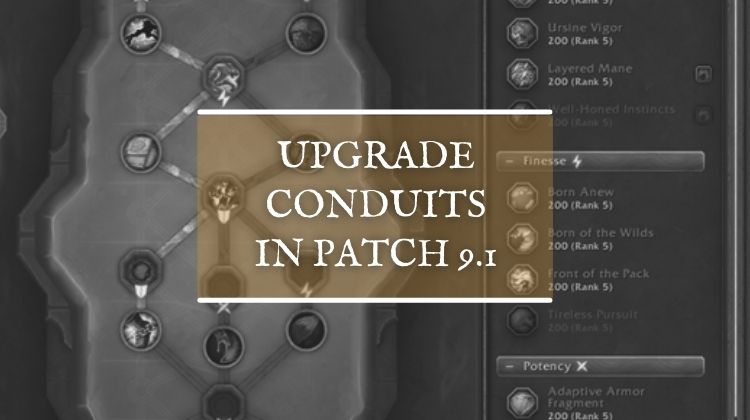 Conduits are items that can be used to enhance your player power in WoW Shadowlands. They provide a boost to your abilities and can be upgraded. The process of upgrading a conduit's item level changed in patch 9.1. So what do you need to do to upgrade a conduit?  
In general, you can upgrade conduits by defeating more difficult raid and mythic dungeon bosses or by achieving a higher PvP ranking. You can also add 13 levels to a random conduit with Soultwining Crescent or Death-Bound Shard. Both of these items are obtained in Korthia.
In this guide, I will walk you through the ways you can obtain and upgrade conduits. I will also provide a few tips on the best way to proceed with upgrades throughout the patch.
Where do you get conduits?
Shadowlands conduits can be obtained by completing covenant callings, world bosses, world quests, dungeons, or raids. They can also be purchased by PvP players for conquest.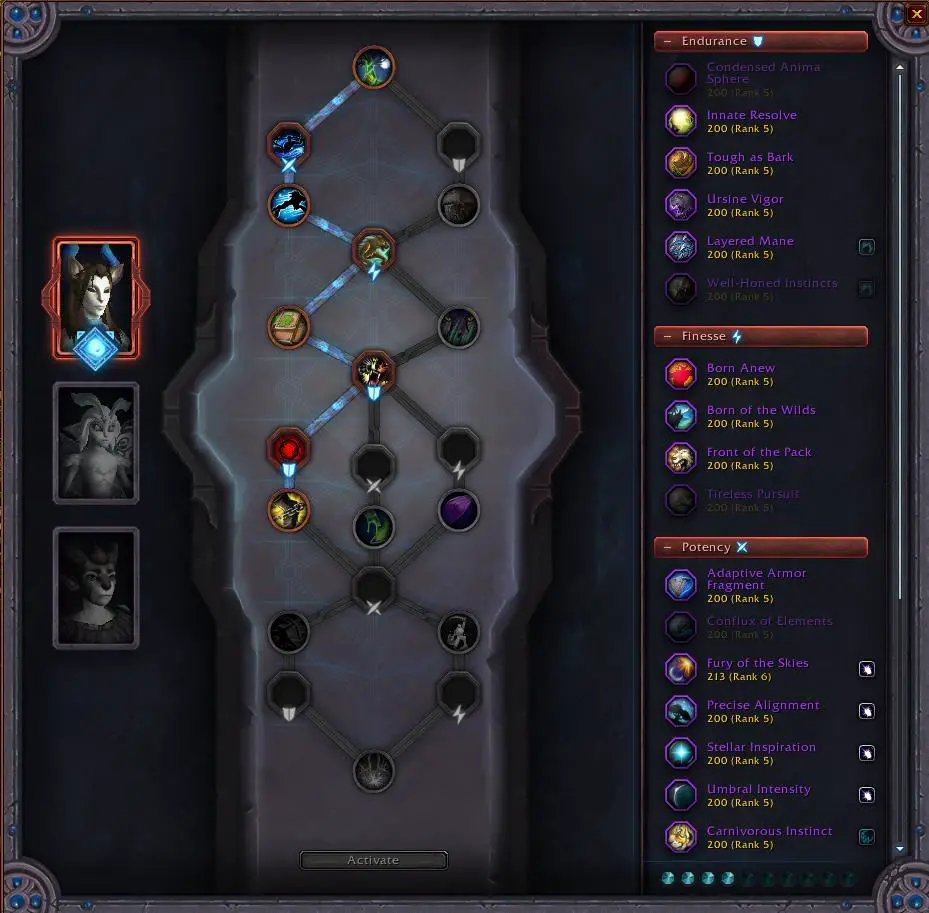 Upgrading Conduits in Korthia
As I mentioned, there are 2 items you can use to upgrade your conduits. Let's take a look at both of these:
Soultwining Crescent
The first is called Soultwining Crescent. This is obtained as a random drop from defeating rare mobs in the Korthia zone.
When used, it will upgrade a random conduit from your collection by 13 levels. This only works on conduits of item level 226 and below. By default, it will select one of your lowest item level conduits to apply the upgrade to.
Once you get one, you can use it at the Forge of Bonds in your covenant sanctum.
Death-Bound Shard
The second Korthia item that can be used to upgrade conduits is called Death-Bound Shard. The primary way to get this is to purchase it from Archivist Roh-Suir at Keeper's Respite.
Purchasing a Death-Bound Shard requires a rep grind to Tier 6 with The Archivists' Codex. Additionally, it requires 3000 Cataloged Research — one of the new currencies in 9.1. Given these constraints, it will take several weeks of grinding to get the required reputation.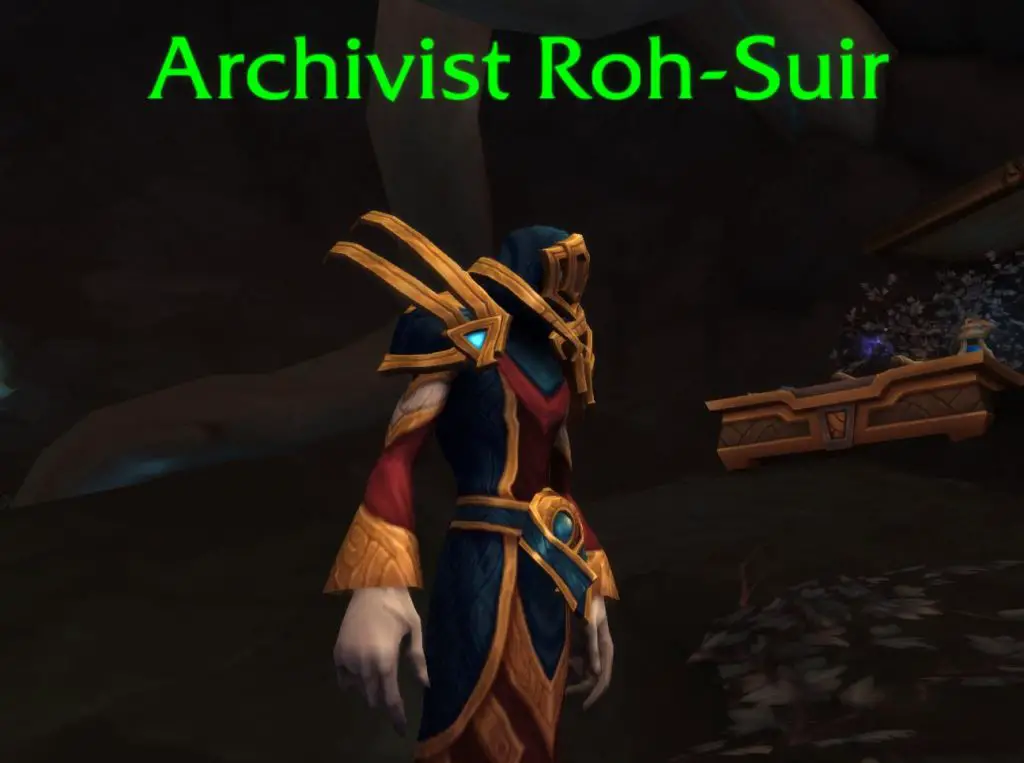 For now, I recommend that you level your conduits through PvE and PvP where possible.  
Upgrading Conduits through M+ and Raids (PvE)
You can obtain conduits for completing dungeon and raids. The item level you receive is based on the difficulty of the content you complete. If you want stronger conduits, you need to complete more challenging content. Where possible, you should do this before you start using the Korthia upgrade items.
If you are a beginner, you can check out my mythic+ guide or dungeons and raids guide.
The item level of conduits has been increased with the start of season 2. In season 1, completing a keystone between 10 and 14 was awarding item level 200 conduits. Season 2 now awards 226 item-level conduits for completing keystones in that same range.
This makes PvE a good option for upgrading conduits (if you are into that kind of thing).
Upgrading Conduits through PvP
If you are a PvP player, you can obtain conduits by purchasing them in Oribos for 200 conquest. The item level is based on your current ranking.
In season one, the item levels awarded looked like this:
| Rank | Item Level |
| --- | --- |
| Unranked | 200 |
| Combatant | 200 |
| Challenger | 213 |
| Rival | 213 |
| Duelist | 226 |
I haven't been able to do much PvP since the patch launched so I can't confirm what the item levels are now. However, I do know that unranked players can now purchase conduits for conquest at item level 213. Based on that, I would guess that the new item level purchases look something like this:
| Rank | Item Level |
| --- | --- |
| Unranked | 213 |
| Combatant | 213 |
| Challenger | 226 |
| Rival | 226 |
| Duelist | 239 |
I will keep my eyes out for better information. Let me know in the comments if these aren't accurate.
Getting Conduit Upgrades from Torghast
We are still early in 9.1. However, based on PTR testing, it looks like you will be able to loot Death-Bound Shard in Torghast. To do this will require unlocking The Adamant Vaults.
To enter The Adamant Vaults, you need to unlock it on your Box of Many Things. Then you need to execute a flawless Torghast run.
Based on the week 1 Tower Knowledge cap, it looks like you will be able to unlock The Adamant Vaults in week 2.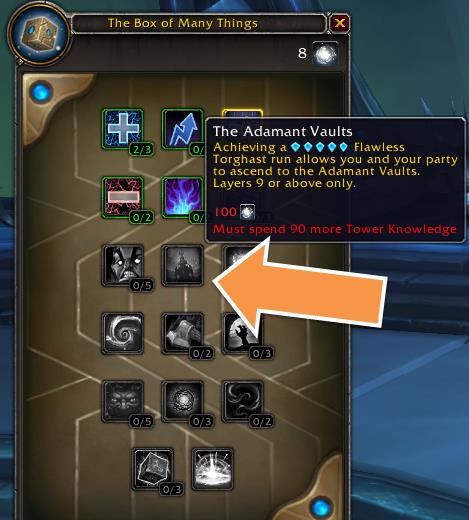 Tips for Upgrading Conduits in Patch 9.1
We have talked about a few ways to upgrade your conduits; lets me provide you with a few tips.
1. Focus on upgrades from PvE and PvP first
My first tip is to get the highest item level conduits you can start with from PvE and PvP before using Soultwining Crescent or Death-Bound Shard.   Both of these resources are pretty difficult to acquire. In several hours of playing in Korthia, I have obtained one Soultwining Crescent and around 5000 Cataloged Research.
That is enough to buy a single Death-Bound Shard.
In other words, I have spent about 5-ish hours in Korthia and "received" 2 upgrades. I have 26 conduits on my druid, with 2 at or above 213. The other 24 are item level 200.
This means I would need a total of 50 tokens to get all my conduits to ilvl 226! From there, I would need another 54 to get them all to the Death-Bound Shard ilvl cap of 252!
However, with the start of season 2, I should be able to get drops to upgrade many of those through m+, raiding, and PvP. This will save many tokens that I would otherwise waste between 200 and 226.
In other words, don't waste tokens (especially Death-Bound Shard) before getting the best upgrades possible from other activities (if possible).
2. Avoid using Death-Bound Shard if you have many conduits at low levels
 Since Death-Bound Shard works until conduit level 252, you should save these if you have many conduits at lower levels. The best strategy would be to follow the previous tip and then use Soultwining Crescent when needed.
3. Make sure to do your Torghast weekly
I get it; there has been a mixed reaction to Torghast. And by mixed, I mean that many players don't enjoy it.
However, based on initial reports, Torghast looks like a promising way to upgrade conduits. Once we surpass the weekly cap required to unlock The Adamant Vaults, it will be time to start farming up Death-Bound Shard!
Recap
As a quick recap, the system for upgrading conduits has changed in patch 9.1. Instead of purchasing an upgrade from Ve'nari, you can now find an identical item on Korthia rare mobs. Once you have obtained more reputation with The Archivists' Codex, you will be able to purchase additional upgrades.
Before you use up all the upgrade items you get, you should make sure to maximize the item level of your conduits. Make sure you also work on unlocking the Adamant Vaults to get sweet loot from Torghast.
Hopefully, that helps clarify some confusion you had. I will continue to update this article as the patch unfolds so you can use it as a resource.
I wanted to also include some frequently asked questions. Also, let me know if there is anything I missed or if you found another/better way to upgrade conduits! If you have any that you want answered make sure to add them in the comments and I will answer them in the list.
Frequently Asked Questions