A guide to unlocking cold weather flying in World of Warcraft: Wrath of the Lich King Classic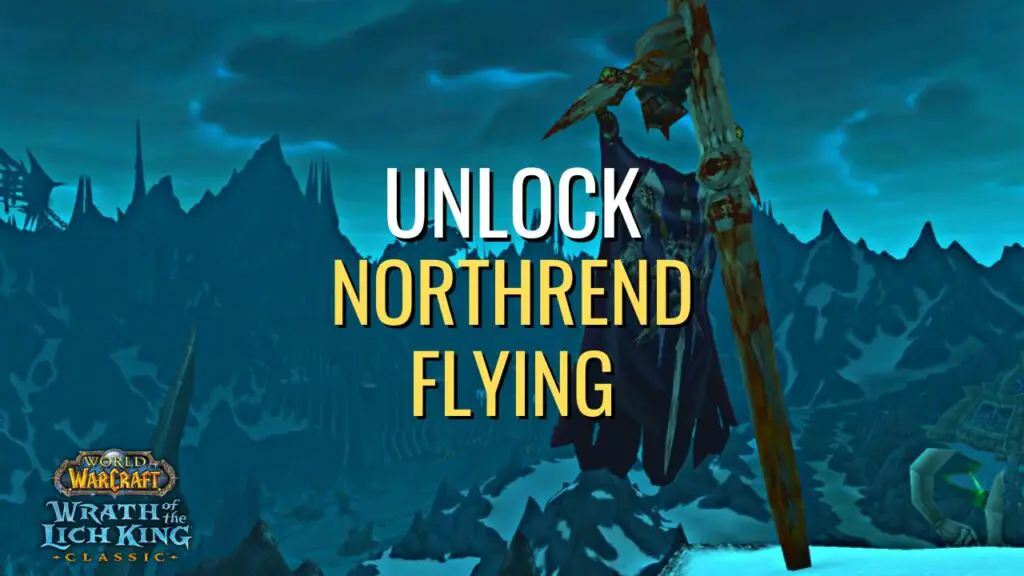 The Lich King has risen again! It is time to take to the icy lands of Northrend and take him and his undead minions down. Unfortunately, Northrend is not the most hospitable location, and many geographic barriers made ground travel difficult. In this short guide, I'll give you all the details you'll need to take to the skies and wreak havoc on the scourge. So, how do you unlock Northrend flying?
You can purchase Cold Weather (Northrend) Flying from Hira Snowdawn – the NPC near Dalaran's flight path. It will cost you 1,000 gold and requires level 77+, a flying mount, and at least Expert riding skill. Once you reach level 80 and have flying unlocked on your main, you can purchase a 1,000-gold tome from Hira that allows your alts to fly at level 68.
That is the short answer. Let's now dig deeper and talk about the nitty-gritty details of cold weather flying and even how you can get a free (but restricted) flying mount in Northrend.
Prerequisites for Cold Weather Flying
You'll need to meet a few requirements before taking to the skies of Northrend on your main character. Cold weather flying is just a license to fly in Northrend, so you'll still need to purchase the riding skill that unlocks flying. You will also need to buy a flying mount to ride as well.
Overall, here are the requirements you'll need to meet…
Unlock expert riding (~250 gold) or druid flight form
Buy a flying mount (~50 gold) or flight form
Reach level 77
Get 1,000 gold
You can purchase Expert riding from the flying trainers in Borean Tundra. If you played in TBC, you might consider purchasing your training in Hellfire Peninsula — Honor Hold (A) or Thrallmar (H) — since you may get a rep discount.
Flying Requirements for Alts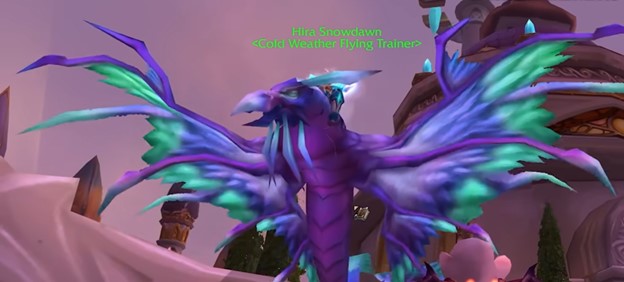 Once you reach level 80 and have cold weather flying on your main character, you can purchase a Tome of Cold Weather Flight.  
The tome costs 1,000 gold and can be purchased from Hira Snowdawn – the NPC who patrols near the flight path in Dalaran. This is an heirloom item that your alts can use at level 68 to take to the skies of Northrend immediately.
Your alt will still need to spend the 300-ish gold for expert riding and a mount, but they won't need to wait until level 77!
Where to learn Northrend Flying
Now that you know the requirements let's talk about where to learn cold weather flying.
Several different vendors offer cold weather flying training. The main one that most players will use is the Hira Snowdawn. As mentioned above, you can find Hira roaming around Krasus' Landing in Dalaran.
If you prefer, you can also purchase Northrend flying from Roxi Ramrocket in Storm Peaks (K3) or Pilot Vic in Sholazar Basin (River's Heart).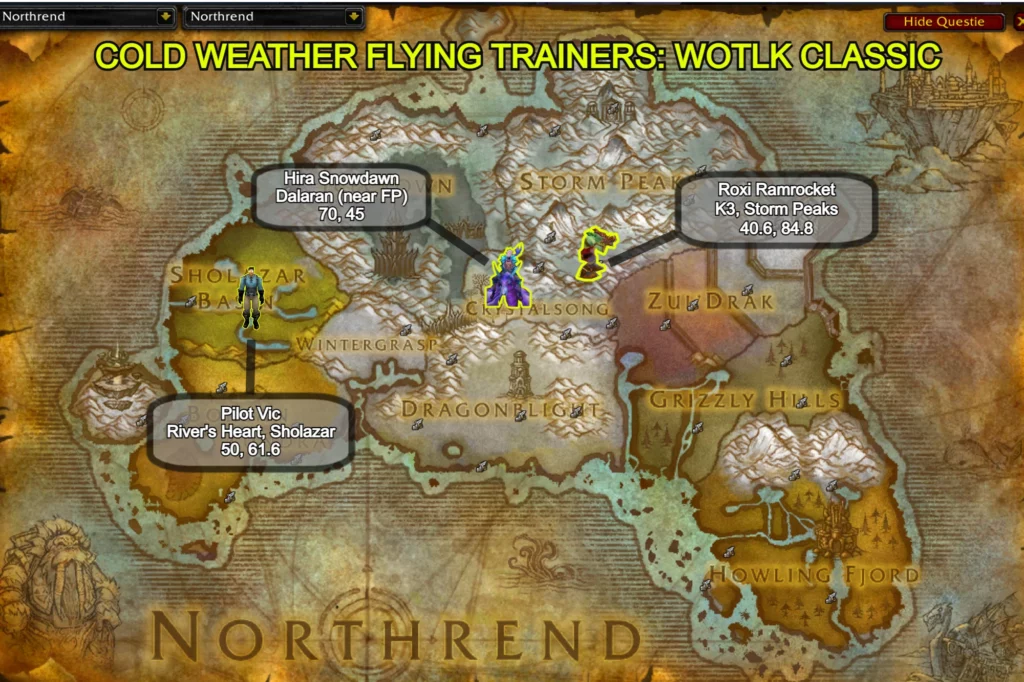 In case you are wondering, you can get the flight path icons on your map by installing the Leatrix Maps addon. Check out my article on the Best Addons for WotLK Classic for more of my recommendations!
Free (But Limited) Flying in Northrend
If you can't afford the 1,000-gold purchase for flying once you reach level 77, don't fear! There is a free option that can help you continue to progress through the content.
But it does have limitations.
The first is that it will only move at 60% speed, regardless of your riding level. Second, it is limited to flying only in Icecrown, Storm Peaks, and Sholazar Basin.
But hey, it is free!
To get this free mount, all you need to do is speak to Honest Max, an NPC found in Storm Peaks. You can find him at the south end of the zone in K3 near Roxi Ramrocket.
Frequently Asked Questions (FAQs)
How much does cold weather flying cost?
Cold weather flying costs 1,000 gold in WotLK Classic.

What level do I need to be to fly in Northrend (WotLK Classic)
You'll need to be level 77 to learn cold weather flying on your main. However, your alts can learn to fly at level 68 using the Tome of Cold Weather Flight.

How fast is Northrend flying?  
Your flying speed in Northrend is determined by your riding skill level.

Expert riding will allow you to fly at 150% speed, while Artisan riding boosts you to 280%. Before rep discounts, expert riding costs 250 gold, while artisan riding will set you back 5,000 gold.

Can I fly everywhere in Northrend?  
Once you unlock cold weather flying, you'll be able to fly everywhere except for Wintergrasp and Dalaran.
MORE WOTLK CLASSIC GUIDES!