DRAGONFLIGHT PATCH 10.1.5 UPDATE: MANY OF THE REQUIREMENTS LISTED BELOW NO LONGER APPLY. THE ONLY REQUIREMENT TO UNLOCK MECHAGNOMES NOW IS TO REACH LEVEL 40 ON A CHARACTER AND VISIT THE STORMWIND EMBASSY TO PICK UP THE RECRUITMENT QUESTLINE STARTING WITH "URGENT CARE."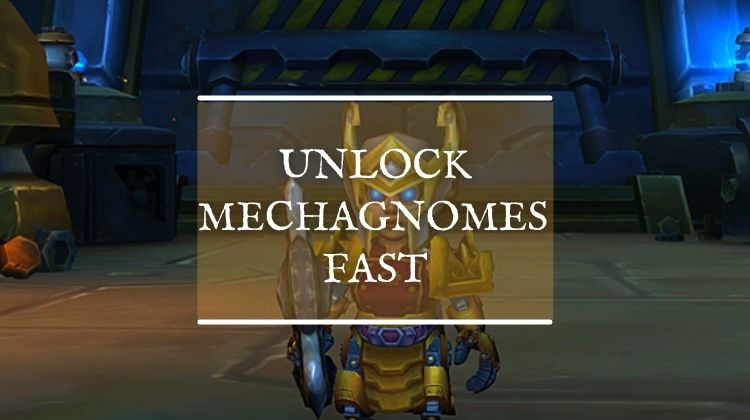 The requirements to unlock allied races changed with the launch of the Shadowlands pre-patch. Among the largest of these changes was removing required reputation grinds. Still, many guides mention the need to earn reputation or recommend steps that are not necessary anymore. In this guide, I want to provide clear directions on how you can unlock Mechagnomes in Dragonflight!
There are 2 requirements to unlock Mechagnomes in WoW Dragonflight, which includes:
Completing the Mechagon storyline to earn The Mechagonian Threat. 
Doing the 12 recruitment quests, starting at the Stormwind Embassy (level 50+ alliance character).
Complete the Mechagon storyline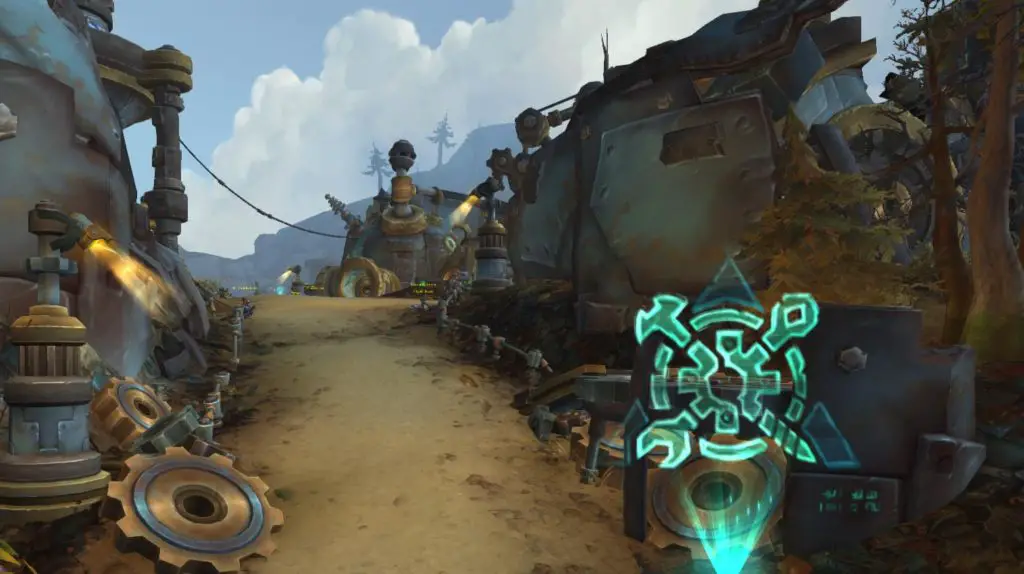 The first thing you need to do to earn Mechagnomes is to complete the Mechagon storyline.
This can be done on a Horde or Alliance character. If you have already earned The Mechagonian Threat on a Horde character, you are good. All you need to do is jump on a level 50+ alliance character and pick up the recruitment quest (which we'll talk about in a moment).
If you didn't play in the Battle for Azeroth (BFA) expansion and don't have Mechagon unlocked, you are in for a little bit of a grind. To walk you through the grind or help you get back to Mechagon, I wrote a super detailed guide on how to get to Mechagon.
If you don't want all the details, here is the CliffNotes version of the requirements to get to Mechagon:
Reach level 50+
Finish the A Nation Divided questline and earn the Come Sail Away achievement (Alliance Only)
Pick up A Dying World quest from the Earthen Guardian near the inn in Boralus or Great Seal in Dazar'Alor
Complete the Uniting Kul Tiras (A) or Uniting Zandalar (H) quest after reaching friendly rep with 3 factions
Start the Nazjatar storyline by accepting the Send the Fleet quest in Boralus (A) / Dazar'alor (H)
Do the Nazjatar storyline until a dwarf named Magni Bronzebeard appears. Accept his quest called Essential Empowerment
Follow Magni's quest chain to unlock the Heart Forge
Return to Nazjatar and complete the storyline until you unlock world quests
Accept The Legend of Mechagon from Gazlowe in Dazar'Alor (H) or Tinkmaster Overspark in Boralus Harbor (A)
If you didn't play in BFA and don't have the achievement yet, I would highly recommend going through this process on an alliance character — even if you have to level one. This will make your life easier down the road because you will need a level 50+ alliance character to complete the second part of the Mechagnome unlock anyway.
Once you unlock Mechagon, you need to complete the 16-part storyline. The last part requires defeating the final boss of the Operation: Mechagon dungeon but was made skippable in patch 9.1.5.
If you are interested, here is the complete list of the story requirements to earn The Mechagonian Threat:
Overall, the quest chain will take you less than an hour to complete.
Once you finish the chain and earn the achievement, it is time to recruit those gnome cyborgs.
Do the 12 quest Mechagnome recruitment storyline
Unlike the Mechagon storyline, the recruitment quests do require you to have a level 50+ alliance character.
To start the Mechagnome recruitment quest chain, you will need to accept a quest called Urgent Care. It can be picked up from the Stormwind Embassy in the northern part of the city or as a quest from Prince Erazmin on Mechagon immediately after earning The Mechagonian Threat.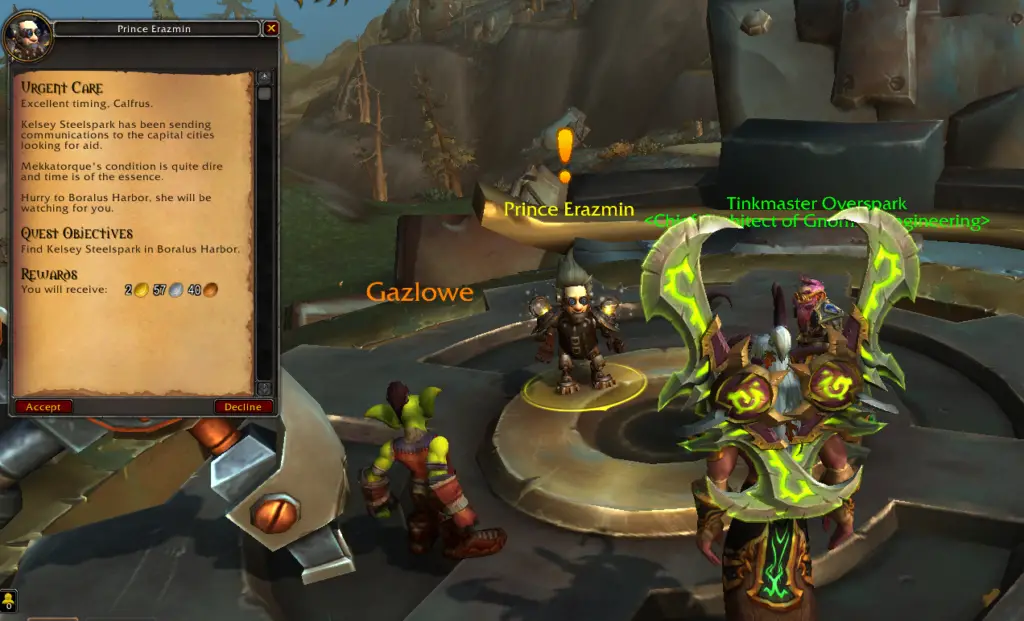 If the quest doesn't pop up or you aren't able to get it from the embassy, double-check that you earned The Mechagonian Threat achievement and try relogging.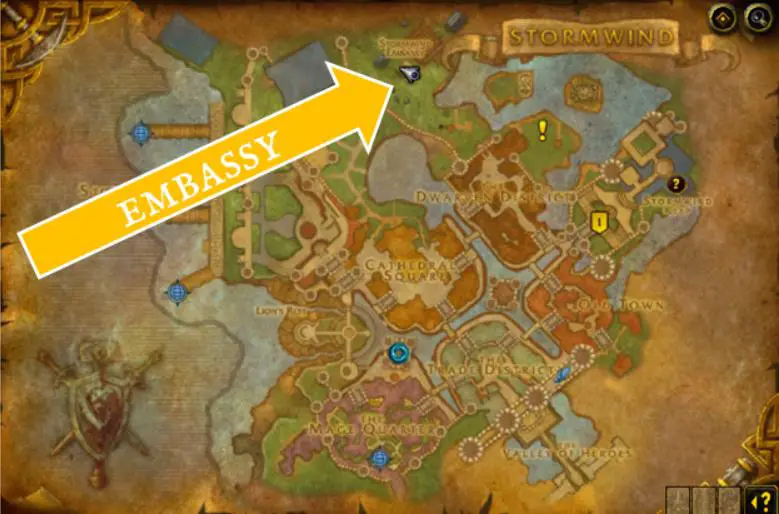 From there, you just need to follow the chain and complete the following quests:
I have included a few frequently asked questions below. If you are working on unlocking other allied races, here is my quick allied race unlock overview and links to detailed guides for every race.
 Frequently Asked Questions
Q. How long does it take to unlock Mechagnomes?
Based on the requirements, you can expect it to take 3 – 4 hours to unlock Mechagnomes. However, suppose you need to level an Alliance character or do the quests without BFA flying. In that case, you can expect it to take much longer. If you want to make your time in Mechagon easier, you should check out my article on unlocking flying in BFA zones.
Q. What classes can Mechagnomes be?
Mechagnomes can play as 8 of the 12 classes in World of Warcraft. They cannot play as demon hunters, druids, paladins, or shamans. Every other class is fair game, including:
Death Knight
Hunter
Mage
Monk
Priest
Rogue
Warlock
Warrior
Q. What racial traits do Mechagnomes have?
Racial traits are special skills provided to characters based on their race. In the case of Mechagnomes, they have an active ability called Hyper Organic Light Originator.

This allows the Mechagnome to summon copies of themselves that have 10% of their max HP. The copies will do basic auto attacks and reduce your threat until they are killed or die 15 seconds later.

Outside of that, Mechagnomes have 4 passive racial abilities, including:
Combat Analysis: Increases your primary stat every 5 seconds in combat
Emergency Failsafe: Heals you for 15% of your max health when you drop below 20% health
Mastercraft: Gives you access to an anvil, cooking fire, and forge
Skeleton Pinkie: Lets you open locked chests and doors without a key
 Final Thoughts
Unlocking Mechagnomes in Dragonflight is a straightforward 2 step process — as you need to complete the Mechagon and recruitment questlines. Unfortunately, these steps can take a considerable amount of time because unlocking Mechagon takes a while and you might have to level an Alliance character to level 50.
Thanks for reading, and enjoy cruising around on your new Mechagon Mechanostrider!