A quick walkthrough of how to get and spend Aspect's Token of Merit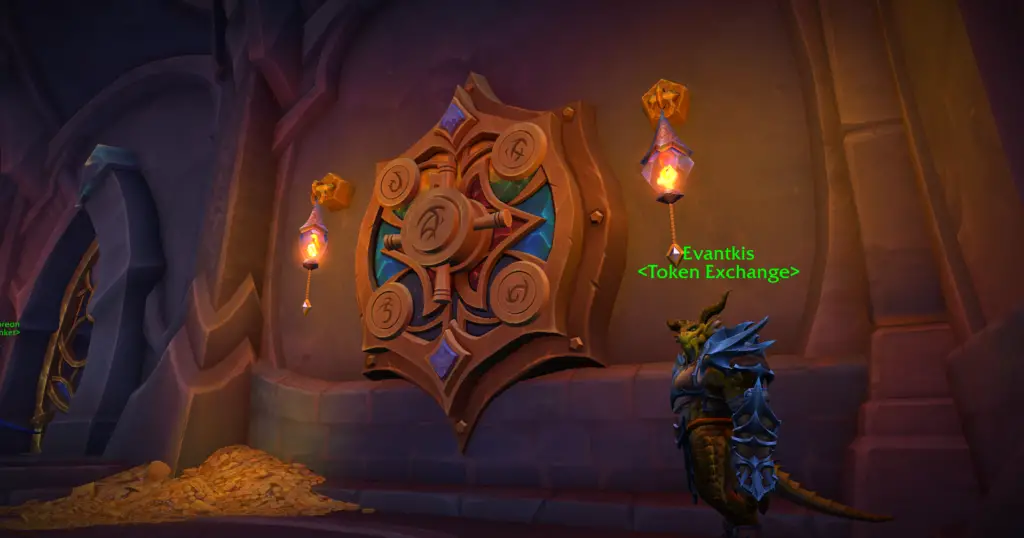 World of Warcraft has so many currencies and items! Keeping them all straight can be a pain sometimes, so I am putting together this little guide to help you with one currency, particularly the [Aspects' Token of Merit]. In this guide, I'll talk about what Aspects' tokens are, how to get them, and where to use them. 
What is an Aspects' Token of Merit?
Aspects' Token of Merit is a currency you can select from your weekly Great Vault instead of gear. The number of tokens you receive from the vault depends on how many activities you completed last week and caps out at six Aspects' Tokens per week. However, you are limited to having 12 tokens — or two weeks' worth — at any given time.  
Here is a breakdown of how many tokens you'll get for completing Great Vault objectives:
For example, if you are an M+ player and complete one dungeon, you can select two tokens instead of gear. But if you complete eight dungeons in a week, you'll have the option to take six.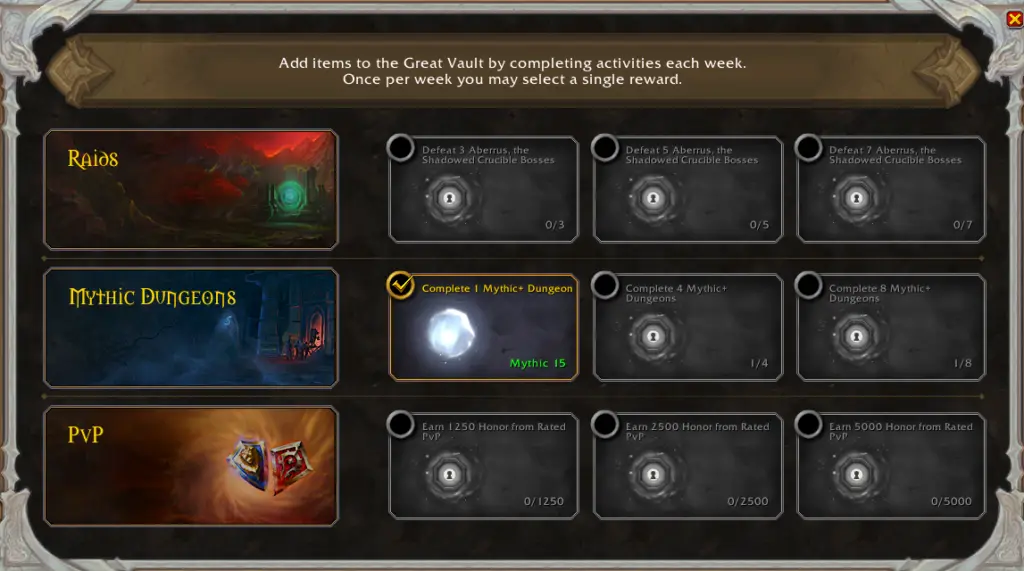 Where do you use/spend tokens?
You can spend your Aspects' Token of Merit at the Token Exchange vendor, Evantkis, in Valdrakken. He is a large dragonkin standing in the corner near the Great Vault. His exact location is /way 58.2, 57.7.
What are Aspects' Token of Merit used for?
You can exchange [Aspects' Token of Merit] for gold or items to upgrade your gear (including an item that adds a socket to your gear). Here is a list of all the resources you can buy and their token exchange rates:
What should I spend my tokens of merit on?
What you buy will depend on your goals and the content you enjoy playing. 
For instance, if you want to make your character as strong as possible, your best options are [Volcanic Sculptor] or [Splintered Spark of Shadowflame] because flightstones and crests tend to be easier to obtain. In other words, adding a socket to your gear or crafting at a higher item level, thanks to a Spark of Shadowflame, will likely give you the biggest bang for your buck. 
TLDR
Aspects' Token of Merit is an alternative to taking a piece of gear you don't want from the Great Vault. You can collect up to 6 weekly tokens and use them to buy items from the dragon standing near the vault (Evantkis). The items for sale are mostly used to upgrade your gear and power up your character, so you are not out of luck if no good gear showed up in your vault.